Choral Speaking
At Freehold we place a high emphasis on developing speaking and listening skills and performance poetry. Each year our children perform at the Choral Speaking Festival at a special venue in Oldham. Read below to find out how well our children performed and read some of the comments from the judges.
Oldham Choral Speaking Festival
Oldham Metro supports the Oldham Primary Schools Choral Speaking Festival held in Spring each and every year since 1985.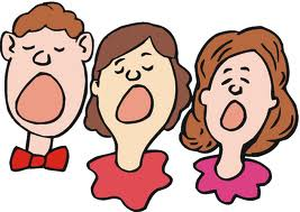 Oldham Primary Schools Choral Speaking Festival 2015
Over 1600 pupils aged from 4-11 took part in this year's Festival held at Oldham Parish Church, Oldham. The Festival Adjudicator was Ann Warr who acts in this capacity for festivals across the country and abroad.
Trophy Winners and Commendations
2016 winners - we are so proud to say that we have won trophies again thanks to the effort put in by the staff and children. All the children deserved a prize in our opinion though! We are so proud of their behaviour and motivation. They really stand out as super stars!
The Infant Trophy - Well done Year 2 Cerise - what a fantastic job you did!
Upper Key Stage 2 Trophy - Great work Year 5 Coral!